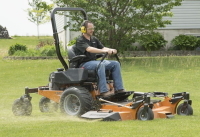 Remember! Blow Grass Away!
When grass clippings are blown into the road, they can cause serious injury. When a tire drives over debris, it can cause the vehicle to lose control on the slippery surface. Choose to blow grass clippings and leaves away from the road for everyone's safety!
Road Projects
Annual Bridge and Paving Projects
2024 Projects
Paving Projects
Camden Road - Tripp Road to Pittsford Road - Pulverize, Grade, & Pave
2023 Projects
Bridge Projects
Territorial Road east and west of Carpenter Road - Replace 2 bridges

Paving Projects
Camden Road - Pittsford Road to 1,200' west of Lickley Road - Pulverize, Grade, & Pave
Montgomery Road - Cambria Road to S. Hillsdale Road - Mill & HMA Overlay
FAQs - Frequently Asked Questions
Here you will find some of the questions we are frequently asked by the public.
Hard Surface Roads
Why do you spread all that tar and gravel on the paved roads?
The process you are referring to is sealcoating. It is a relatively low cost method of preserving existing low-volume pavements. This "seal" prevents water from freezing in the cracks and breaking up the pavement. A sealcoat offers the best protection for the least amount of money, and makes a road last longer. The tar is actually an emulsion of water and liquid asphalt which penetrates and seals small cracks in the existing pavement.
Shake Your Mailbox
With the approach of winter snow, it is a good time to "shake your mailbox!"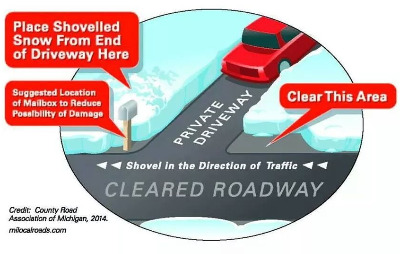 Avoid the Second Shovel
After a snow storm, how many times have you shoveled your driveway only to have it plowed in again when your local snowplow comes through? Clearing an area to the right of your driveway should keep you from having to do the same job twice.